Education and Campuses
| | | | | | | | | |
| --- | --- | --- | --- | --- | --- | --- | --- | --- |
| K-12 Buildings and Grounds | Dormitories | Offices | | | | | | |
| College Campuses | Sports Facilities | Laboratories | | | | | | |
| Auditoriums | Libraries | Parking Lots | | | | | | |
---
Protecting Schools and Campuses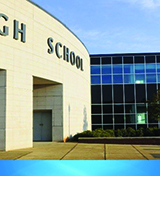 As school administrators and security officials define and apply policies to ensure the safety of students, faculty, and visitors, they are faced with many options for the services and technologies available in the market. A systematic approach is required that allows overlapping layers of security to be implemented as required by both the physical design of facilities and federal and state regulations. The StarWatch™ security management suite provides a modular, scalable platform allowing incremental security measures to stay on budget while effectively addressing current and long-range needs.
From securing school vestibules and monitoring the status of perimeter doors to managing rooms and areas with a proven card access control system that coordinates video monitoring and intercoms, StarWatch offers a flexible solution that can grow with your application.
---
System Features
Highly scalable technology - from simple door control applications to large campus environments
Unified access control, video surveillance, intercom, intrusion detection and other notification systems
Built-in visitor management incorporating photo capture, driver's license scan, and electronic signature
Fully customizable incident elevation procedures and automated lockdown sequences
Simple scheduling or credential-based access for off-hour events and activities
---
Secure Monitoring of Daily Operations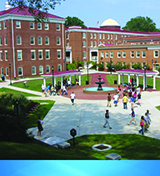 In most school security configurations, the top priority and biggest challenge is the prevention of unauthorized individuals from entering school sites or buildings without also creating unnecessary delays for students and faculty. With StarWatch, defining which doors are open or locked at specific times during each day of the week and monitoring entry/exit points with coordinated video and other security devices is simplified with an intuitive calendar-based schedule manager. As visitors approach a building, notification from live video and intercoms is presented to appropriate staff as actions occur, removing the need for continuous monitoring by personnel. If an incident occurs, options such as activate intercom, lock door, or contact police are clearly presented to the user as defined by school security procedures.
By virtue of design, location, number of students, and the surrounding community, every school building is unique. StarWatch allows for simple monitoring of perimeter doors via a proven intrusion detection module, while providing a path to upgrade to full access control in the future. No matter what your security preparation team decides, StarWatch can support the requirement.
---
Visitor and Event Management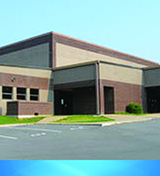 Using access control configuration settings, administrators can define the permission levels assigned to each individual, whether they are a faculty member, student, or support staff, and select from a wide range of credential types, including printed paper, plastic, cardkey, or more advanced technologies, including biometrics. StarWatch also streamlines the visitor sign-in process, efficiently assigning credentials to guests or contractors with options for photo capture and driver's license scans for quick comparison against school databases or other regional databases and/or criminal background checks. Once a visitor begins their appointment, the system tracks and time-stamps all associated data, such as when the person enters a building or interior zone, the reason for the visit, and who the person is visiting, for historical analysis and real-time report generation during emergencies.
During off-hours when an event is scheduled, a robust intrusion detection component provides the ability to easily secure interior portions of buildings while other sections remain open for activities. This layer of security can be activated by schedule or by a staff member with the proper credentials, removing the need to manually place doors into access/secure modes and turn facility lights on and off.
---
The BACnet Automation Advantage

StarWatch also provides users with the unique opportunity to merge security functionality with Building Automation Systems (BAS) through the use of BACnet, a widely used data communications protocol for building automation and control networks. With built-in BACnet compliance, the platform offers a level of device interoperability and data analysis opportunity previously unavailable in the commercial security market. Most importantly, through an integrated BACnet network, schools can reduce energy consumption by associating StarWatch access/secure activity to BAS functions. For example, linked systems can turn on/off HVAC and lighting in areas of buildings based on room usage and staff member credential information acquired directly, in real time, from an installed StarWatch security system.
With award-winning products designed to communicate with any ANSI/ASHRAE 135-2010 compliant system, StarWatch provides a solution that bridges the gap between physical security and building automation technology and opens the door to truly intelligent buildings.
---

To explore how DAQ can define and deliver cost-effective solutions for your school or campus application, please contact our offices. We are standing by to help secure your facilities. Please note that in recognizing the critical nature of your security concerns, DAQ maintains strict confidentiality in all aspects of project discussion, planning, engineering, and installation.
---
Document Links

Education Applications
Description: printable .pdf version of education applications overview
click to download
BACnet Solutions
Description: printable .pdf version of BACnet advantages overview
click to download
---
Integrated Software Components
StarWatch combines typically distinct security functions into a cohesive management system, all operating under a single user interface with common databases. This fusion of information allows each activity, event, and response to be informed by the current condition of every sensor, portal, camera, and third-party device connected to the system.
---
Related Products
The StarWatch product portfolio includes a proven line of software and devices that allow users to maintain comprehensive situational awareness across all entry points, surveillance zones, and perimeters.