Integrated Devices
---
Along with sophisticated security software, StarWatch technology encompasses flexible monitoring and control devices that perform a wide range of functions, from simple portal supervision to the complex coordination of data from multiple exterior devices and intrusion detection sensors. The modular design of these devices enables DAQ engineers to design systems that directly match the requirements of virtually any security scenario and facilitate future expansion. Adding to the power of DAQ's security solution is the ability to easily integrate sensors and devices from third-party manufacturers.
---
Door Controllers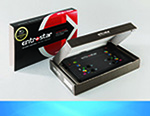 StarWatch door controllers provide reliable facilities for configured portals and support the connection of a broad range of access control peripherals, including the most widely used reader technologies and combinations of magnetic locks and electric strikes/releases.

---
Intrusion Detection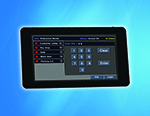 Reflecting decades of experience protecting personnel and assets, StarWatch supports the most robust intrusion detection and alarm handling system in the industry. Our IDS products include alarm panels, access-secure keypads, and associated expansion modules.

---
Front-End Processors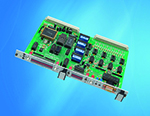 In an integrated system, front-end processors act as information processing hubs and intelligent data centers, forming the core of StarWatch distributed architecture. These devices promote high-speed data flow and simplify communication connections and the collection/storage of information.

---
ICIDS Controllers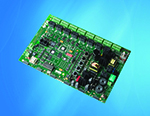 DAQ has been a key supplier to the U.S. Army ICIDS (Integrated Commercial Intrusion Detection System) contract for over 25 years. By definition, ICIDS is a highly secured, standardized intrusion detection system using state-of-the-art commercial technology. The mission of the program is to provide the means to detect and assess as necessary, the unauthorized intrusion or attempted intrusions of military bases and other protected areas. DAQ devices utilized under ICIDS include advanced controllers and associated equipment.