SCADA
---
Cost-Effective Automation Solutions
The Callisto product suite includes an array of SCADA modules that perform complex control and monitoring functions, powerful stand-alone remotes that combine the capabilities of multiple modules, and application-specific solutions that directly address the needs of today's electric utilities.
With sophisticated communications architecture that allows simple integration of IEDs and an extensive list of supported protocols, Callisto offers proven, open solutions for substation applications. Utilizing the modular design of system hardware and software components, DAQ engineers are able to easily design multi-card systems that directly match the requirements of specific applications. Additionally, DAQ offers cost-effective, custom retrofit equipment for all types of existing RTUs, enabling utilities to upgrade equipment with minimal investment.
---
Technology Features
Powerful multiprocessing architecture delivers reliable performance for power management / distribution
Flexible configuration options, from IED interfaces to analog scaling factors and power system calculations
Industry-standard interfaces
Multi-tasking software provides advanced tools for managing the entire remote system
Real-time information management and automation of motor-operated switches
In-built diagnostics
Stand-alone / hubbing / satellite configurations
---
High-speed Processing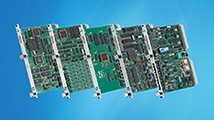 Residing on a local area network, Callisto processing nodes can be centrally located in a single bin or geographically distributed. When compared to traditional configurations, the DAQ distributed approach reduces the amount of field signal wiring needed and enhances performance and reliability. High-speed data exchange between modules at up to 2.5 megabits per second enables system processes, including power calculations and SOE time tagging, to achieve one millisecond resolution. All processes are precisely controlled through advanced software designs.
---
Simplified Automation
Integration of Intelligent Electronic Devices (IEDs)
Communication to multiple client/servers
User-definable applications
Extensive, license-free protocol library and diverse array of utility applications
SOE recording, data archiving, event recording, and advanced programmable logic capability
---
Document Links

Callisto Overview
Description: general overview of the Callisto suite of SCADA products and services
click to view

SCADA Customer List
Description: sample listing of DAQ's SCADA customers
click to view
---

To explore how DAQ can define and deliver cost-effective solutions for your SCADA application, please contact our offices. We are standing by to help upgrade your installation. Please note that in recognizing the critical nature of security concerns, DAQ maintains strict confidentiality in all aspects of project discussion, planning, engineering, and installation.