BACnet Solutions
---
Security-Enhanced Automation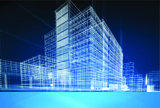 The StarWatch security management system provides users with the unique opportunity to merge security functionality with Building Automation Systems (BAS) through the use of BACnet, a widely used data communications protocol for building automation and control networks developed by the American Society of Heating, Refrigerating and Air-Conditioning Engineers (ASHRAE). In addition to being an American and European standard, the protocol has also been established as an ANSI and ISO global standard. In use at hundreds of thousands of installations around the world, BACnet provides a common protocol that can be used by virtually any type of building automation equipment, including HVAC, lighting, energy management, and life safety systems, regardless of manufacturer, and now by powerful StarWatch security controllers and software.
Designed to be extensible and adaptable to new applications through a comprehensive framework of objects and services, BACnet is continuously maintained by a broad cross-section of stakeholders, including manufacturers, specifiers, and end-users from diverse building control industries.
With built-in BACnet compliance, the StarWatch platform offers a level of device interoperability and data analysis opportunity previously unavailable in the commercial security market. The seamless integration of an open protocol within a world-class security system allows end-users to maximize the operating efficiency of their automation systems using real-time access control and intrusion detection data, resulting in increased security, occupant comfort, and reduced operating costs.
---
BACnet Integration Benefits
Improved and simplified operations
Critical insights into processes of facility and function
Real-time occupant data from access control and intrusion detection systems
Cost savings via reduced energy consumption
Data shared between building systems and departments
Enhanced facility functionality from a single seat of control
Streamlined event management
---
Open Architecture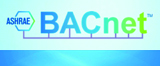 True device interoperability and an open architecture approach offers end-users the freedom to choose among vendors, selecting security or BAS equipment based on features and price without being locked into a specific manufacturer or proprietary platform. In a fully realized application, this standardized interface also provides a universal gateway to and from other enterprise management systems, including information technology, identity management, and human resources. While total systems convergence is most straightforward when designed into new construction, open standards have brought retrofit projects in existing buildings a high level of convenience and service, lower utility and employee costs, and greater efficiencies.
With BACnet, facility managers are able to perform system upgrades and add layers of physical security for asset and personnel protection without fear of making investments into obsolete, legacy systems. Extensions for access control and intrusion detection are built upon the BACnet foundation and meet all requirements for security applications. The employed integration model is easily scalable from simple door control applications to large-scale, enterprise-class systems. With awardwinning products designed to communicate with any ANSI/ASHRAE 135-2010 compliant system, StarWatch provides a solution that bridges the gap between security and building automation technology and opens the door to truly intelligent buildings.
---
A Path to Cost Savings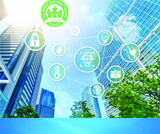 DAQ native-BACnet access control and intrusion detection panels allow for direct, peer-to-peer communications with other BAS devices and systems, eliminating the need for integration to be routed through a dedicated security front-end for translation into proprietary protocols. Most importantly, through an integrated BACnet network, building operators can reduce energy consumption by associating StarWatch access/secure activity to BAS functions. For example, linked systems can turn on/off HVAC and lighting in areas of buildings based on room usage and staff member credential information acquired directly, in real time, from an installed StarWatch security system.
This cost-effective process results in maximized efficiency and fewer potential failure points. Depending on building and software configurations, this integration can be used to follow occupant preferences down to the level of each individual enrolled in the system, with smart plugs and other localized energy controls switching off lights, monitors, and other equipment when not in use.
In support of reducing negative impacts on our natural environment, DAQ is a registered member of the U.S. Green Building Council (USGBC), an organization that promotes sustainability in how buildings are designed, built, and operated. The USGBC is best known for developing the Leadership in Energy and Environmental Design (LEED) green building rating systems.
---
Maximized Efficiency
Convergence creates actionable intelligence
Full integration of access control / intrusion detection data is next step in effort to eliminate energy waste
Personnel movements and trends tracked in real-time and linked to building automation functions
Reduced infrastructure and lower operating costs
Fine-tuned operations to drive green building movement
---
Facility and Security Management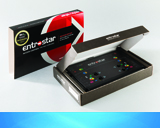 Building owners want the convenience, efficiency, cost savings, and easy scalability offered by system convergence, tenants want space where employees feel safe while working in a controlled environment that maximizes productivity, and security directors want to easily deploy new systems and capabilities that are fully integrated. BACnet provides the structure to reach these goals using a single, proven communications standard.
The data provided by converged building systems helps facilities to rapidly respond to security events or equipment failures, saving time and resources. Freeing redundant staff members from a console makes them available to investigate and resolve in-progress issues and proactively mitigate risks based on consolidated information. Collected data can also be utilized to more accurately report and comply with government regulations regarding security, energy use, and other building operations. For security directors, a single BACnet network makes it easier to add peripheral systems, such as parking and gate control, visitor management, intrusion detection, and video surveillance.
---
Document Links
BACnet Solutions
Description: printable .pdf version of BACnet advantages overview
click to download