Financial Institutions
| | | | |
| --- | --- | --- | --- |
| Retail and Commercial Banks | Credit Unions | Asset Management Firms | |
| Savings and Loan Associations | Finance Companies | Brokerage Firms | |
| Insurance Companies | | | |
---
A Security Foundation for Banking Institutions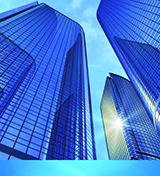 Presenting a complex challenge, security concerns for commercial banks, asset management firms, and finance companies are twofold: safeguarding the critical assets and data stored at corporate offices and individual branches, while also ensuring the safety of customers and employees as they move through banking facilities. The StarWatch™ SMS platform offers integrated access control, intrusion detection, and video management solutions that protect against both external and internal threats without disrupting the general flow of daily business. Because employees, customers, and suppliers are required to enter and exit facilities within variable timeframes, the StarWatch system secures, manages, and tracks access to all areas based on user-defined schedules and workflows, smoothing the convergence of policy and procedure.
---
System Features
Continuous monitoring by central reporting stations and law enforcement
Real-time personnel management, card/door monitoring, and visitor planning
Multi-factor authentication incorporating biometrics and video verification
Access to all areas based on an individual's permission level and defined schedule
Open support for the latest generation of video management and recording technologies
Access/secure intrusion detection for sensitive areas, such as ATMs and vault access
From simple door control applications to multi-site, Enterprise level installations
---
Layered Approach for Restricted Areas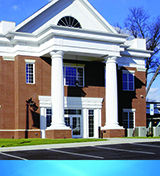 Within the StarWatch platform, built-in security mechanisms, including encryption, multiple permission levels, and two-factor authentication and authorization, are employed to protect sensitive data and information. Meanwhile, an intuitive user interface enables security personnel to maintain situational awareness across all workspaces, zones, and perimeters and immediately respond to a changing environment.
When a threat is detected or a network failure occurs, the system runs predefined, automated response routines with superior levels of reliability and redundancy. These layered components act to ensure that your company property and personnel are always kept safe.
---
Secure Multi-Facility Management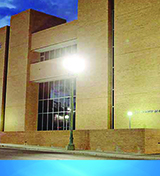 Enabling rapid integration with existing equipment, StarWatch supports numerous card reader designs and is fully compatible with a wide range of systems, sensors, cameras, and other devices from the leading suppliers in the industry. As financial institutions open connectivity to other systems and organizations and the size and complexity of security programs increase, the platform is able to offer a constant global view of operations covering multiple locations and regions. Providing a proven path for future expansion, the modular, plug-and-play design of software and hardware components allows for the easy addition of supplementary security layers, including perimeter protection and parking lot/garage gate control.
---
The BACnet Automation Advantage

The StarWatch platform also provides users with the opportunity to merge security with building automation. With built-in BACnet compliance, the system offers a level of device interoperability previously unavailable in the commercial access control market. Banks and other financial institutions can reduce energy consumption by associating access/secure activity to Building Automation Systems (BAS), including heating/cooling and lighting. The linked systems can turn on/off HVAC and lighting in areas of buildings based on room usage and staff member credentials, resulting in less wasted energy.
With award-winning controllers and software designed to communicate with any ANSI/ASHRAE 135-2010 compliant system, StarWatch enables integration of access control, security, and building management systems including lighting controls, HVAC, energy management, and life safety. The use of an open protocol allows users to maximize the operating efficiency of their systems resulting in increased security, occupant comfort, and reduced operating costs. With StarWatch, the market has an access control solution that bridges the gap between security and building automation to create truly intelligent buildings.
---

To explore how DAQ can define and deliver cost-effective solutions for your financial facility or network of branches, please contact our offices. We are standing by to help secure your facilities. Please note that in recognizing the critical nature of security concerns, DAQ maintains strict confidentiality in all aspects of project discussion, planning, engineering, and installation.
---
Document Links

Financial Applications
Description: printable .pdf version of financial applications overview
click to download
---
Integrated Software Components
StarWatch combines typically distinct security functions into a cohesive management system, all operating under a single user interface with common databases. This fusion of information allows each activity, event, and response to be informed by the current condition of every sensor, portal, camera, and third-party device connected to the system.
---
Related Products
The StarWatch product portfolio includes a proven line of software and devices that allow users to maintain comprehensive situational awareness across all entry points, surveillance zones, and perimeters.